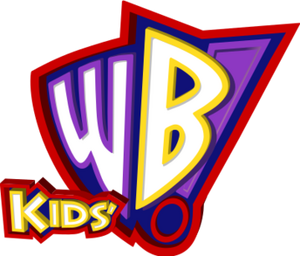 Kids' WB! was a programming block that started broadcasting on September 9, 1995. The programming was mostly supplied by Warner Bros. Animation with some outside production companies contributing to the programming. When The CW launched on September 15, 2006, the block made a transition to the new service. It was eventually replaced by The CW4Kids in 2008. Despite the closure of the US-based programming block, international versions, notably Kids' WB Australia continued using the brand name until 2019.
The television network, The WB began operations thanks to a co-ownership deal with Tribune Broadcasting and Warner Bros. Entertainment. The programming block started broadcast operations on September 9, a day before the beginning of UPN Kids (a programming block aired on The WB's competitor, UPN), While UPN's block was short lived, officially ending on September 5, 1999, The WB's programming block continued into the 2000s, where the programming block was mainly popularized by a programming deal with 4Kids Entertainment, particularly notable for bringing the Japanese television franchise, Pokémon to the programming block starting back in 1997. The programming block, as a result of the Pokémon deal, produced three theatrical films based around the franchise. A variation of the Toonami programming block was also broadcast alongside the main service offered by Cartoon Network. Kids' WB! transitioned to The CW with the programming slate from the before the transition remaining until the closure in 2008.
Programming
Edit
1990s:

2000s:

For images related to the programming block visit Kids' WB!/Gallery
The programming block is unconventional to traditional programming block naming concepts, in that, unlike UPN Kids, Fox Kids and ABC Kids, the words are reversed.

However, the website version matches with the aforementioned naming tradition (WB Kids Sites)
Community content is available under
CC-BY-SA
unless otherwise noted.